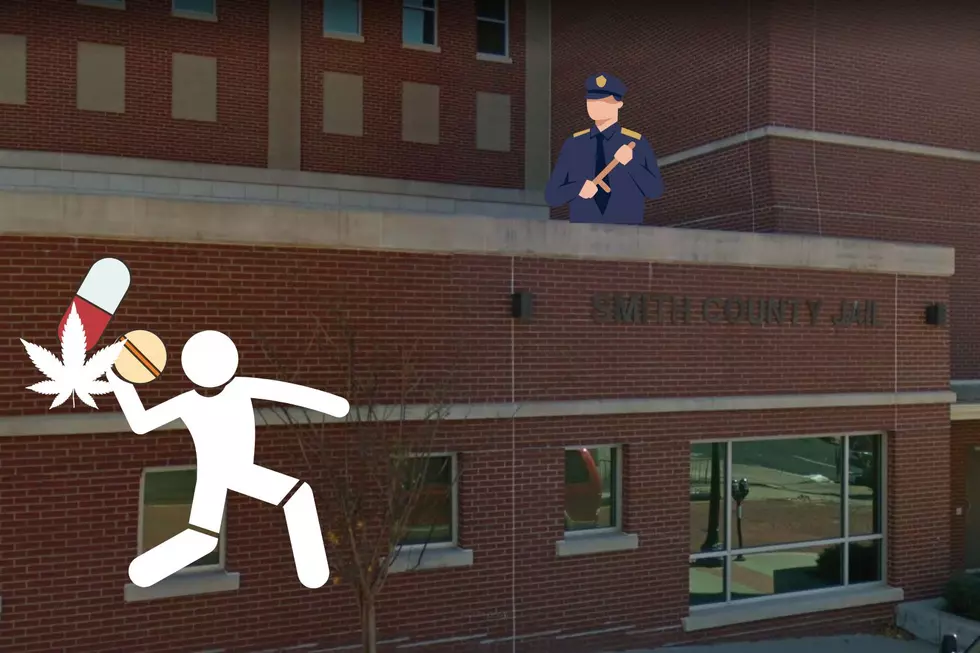 Two Arrested Trying to Sneak Contraband into Smith County Jail
Google Maps, Canva
This sounds like something that would happen in a movie but instead it took place here in East Texas. There were two people arrested after allegedly trying to sneak contraband into the Smith County Jail.  
According to KETK, It first began after jail investigators discovered that one inmate Micah Deron Davis was receiving items that were not allowed in the facility. Some of those items included tobacco, marijuana, and pills. 
Smith County Jail Investigators Quickly Found How Things Were Entering the Facility
Through their investigation work officials found that the wife of Micah Davis (Lindsay Davis) was gathering the items and throwing them over a fence and near a dumpster so they could be retrieved and brought into the jail. Officials then found when the next drop was set to take place and waited. 
More Items Were Dropped Off And Law Enforcement Was Ready
One night in September at about 9:00 p.m. jail officials noticed a Black Jetta stop across the street from the jail and someone got out and threw items in a brown paper sack toward the dumpster. The male suspect then left the area quickly.  
Officials retrieved the bag which included marijuana, pills, rolling papers, and a lighter. At that time Tyler police performed a traffic stop on the Jetta and found 41-year-old Kristofer Rouse and his passenger was Lindsay Davis. 
Both suspects have been charged with felony engaging in organized criminal activity with a $250,000 bond. This also added a charge to Micah Davis who was already incarcerated for engaging in organized criminal activity.  
Unbelievable, 73 People Went To Jail In Smith County Last Weekend
Each weekday the Smith County Sheriff's office releases a list of people booked into the Smith County Jail from the previous day or weekend. After receiving the report today (Monday, October 10th), it seemed as if law enforcement in and around Smith County, Texas were performing their jobs quite well last weekend.
Mugshot Monday: 54 People Arrested In Smith County Last Weekend
These people were booked into the Smit County Jail September 16-18, 2022
DWI Is Still A Huge Problem, 17 Arrested This Week In Gregg & Smith Co. Texas
These East Texans were arrested in Smith County and Gregg County for driving while intoxicated from June 13th - 16th.