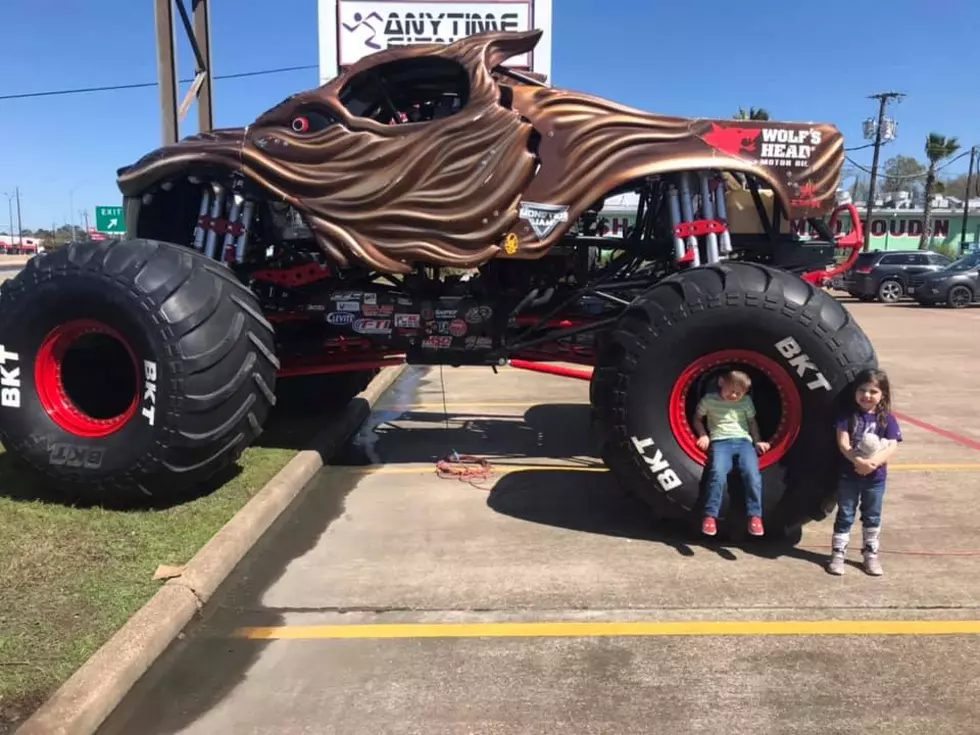 Mayhem Monster Truck Show Returning To East Texas
Photo Courtesy of TJ Martinez
They are bringing some new Monster Trucks to the Angelina County Expo Center in Lufkin. There is always something interesting at the show, and this time it's custom 3D Truck 'Wolves Head'. The original Texas monster truck 'King Krunch,' Monster Jam superstar 'Xtermigator,' 19 year old rookie female 'Southern Sass,' and 'Zilla' the crazy driving Texan will be there. These are all nationally televised monster trucks and they are going to be here tonight (Friday March 6th 2020) and Saturday night (March 7th 2020) at 7:30pm nightly.
I will be there for all the monster truck wheelies, racing, and freestyle tonight from 6pm-8pm. Stop by the KFox 955 SUV when we get there at 6pm, download the KFox 955 App with those notifications on and win ONE PAIR of free tickets while they last. First come first served, but there are quite a few. Tickets are for sale now at Dupree Tire (Cash Only) in Lufkin, and online CLICK HERE. Tickets at Arena Box Office are K-$15 and A-$20 Day of Show.
Come early for the free Pit Party starting at 6pm. Get up Close and Personal with the Monster Trucks and Drivers Autographs. It will be about 60 degrees when the show starts and in the 40's when it's over so make sure and wear something warm. It will be a little warmer Saturday night by a couple of degrees.
Enter your number to get our free mobile app