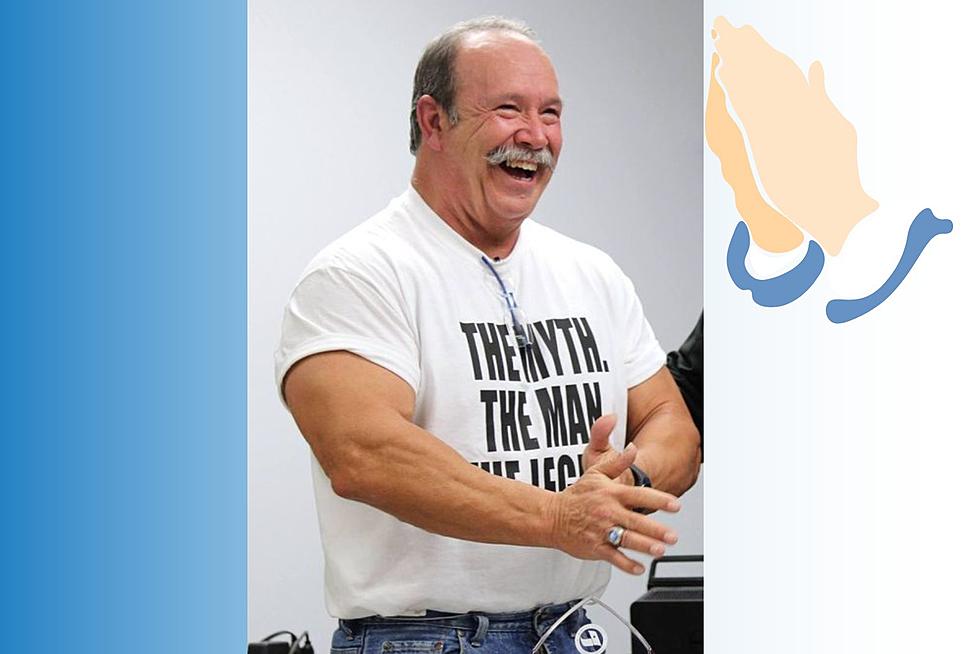 Beloved Retired Lufkin Police Officer Recovering After Accident
Photo Courtesy of LPD/canva
Jim Porter Is A Retired Lufkin Police Officer
He was involved in a motorcycle accident over the weekend
Please keep him in your prayers.
Jim Porter was the face of law enforcement for many teens growing up in Lufkin, Texas. He was our resource officer for years at Lufkin High School.
He is a fantastic man who has gone from being overweight to being an inspirational bodybuilder. His physical strength is only dwarfed by his faith and love for God.
I think it was a combination of all these things working together that made his survival after a terrible motorcycle accident this last weekend of February possible.
Former Lufkin Police Officer Jim Porter Injured In Motorcycle Accident
One thing you should know about Jim Porter is that he loves riding motorcycles. He was on his Honda Goldwing motorcycle at a low rate of speed when someone hit him from behind at a high rate of speed.
He was airlifted to a Houston hospital for assessment and surgery. Though he survived the accident, Porter has a long road to recovery before him. Luckily he is conscious and is able to communicate somewhat with caregivers.
His multiple injuries include a fractured left foot, left hip, and several vertebrae in his lower back. He also had 4-5 different areas of internal bleeding that have now been stabilized.
Retired Lufkin Police Officer Jim Porter Getting Spinal Fusion After Accident
To repair the fractured vertebrae, Porter will undergo surgery to fuse his spinal column. This will be the first of what I am sure will be multiple surgeries.
This serves as a good reminder to all of us to keep an eye out for smaller vehicles we share the road with. We pray for a successful recovery for this man that has touched the lives of so many in the Lufkin community over the years.
Thieves Stealing From Goodwill In Lufkin
Can you identify any of these people helping themselves to donated items?
Texas Children Missing Since January 1, 2023