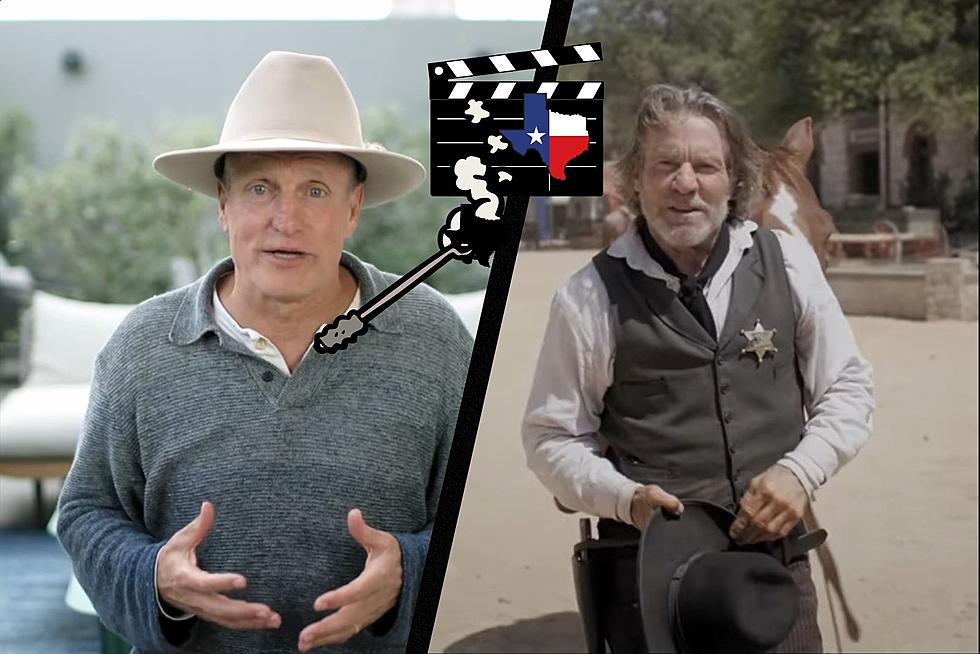 These 5 Texas Actors Want More Movies Made Here
youtube/canva
A handful of bills currently moving through the Texas Legislature would provide tax cuts as an incentive to make movies and television productions right here in the Lone Star State. There is a reasonably compelling video going around that features some prominent Texas actors asking for our help to pass it.
Matthew McConaughey from Longview/Uvalde, Midland's Woody Harrelson, Austinite Glen Powell, Dallas native Owen Wilson, and Dennis Quaid from Houston all want to see more films made in their home state.
Even Billy Bob Thorton who played Davy Crockett in the 2004 movie "The Alamo" chimes in on a recently released video about the formerly earmarked funds.
Good For Texas: Supporting The Texas Film Incentives
They put together the video for their campaign to help reinstate those tax breaks, so movies that are made about Texas can be made in Texas. Its tongue-in-cheek delivery really drives the point home that no one wants to see them make movies about Texas in Oklahoma.
The video also points out that the funds don't go to big Hollywood producers as much as to all of the things that go into making a big production. Catering companies, small filmmakers, private gaffers, hoteliers, and local restaurant owners all join in on the video to let us know they have something to gain in its passing.
They also let us know that this bill and the funds that come along with it bring money to Texas. They aren't just going to California.
Some of the guys represented in the video are among the top 5 money-earning actors in Texas. See the video below.
These are The Top 5 Money-Earning Actors From Texas
The Top 5 Money-Earning Actors From Texas
Top 10 Crazy, Fun, & Interesting Facts About the Great State of Texas
An on top of our state's sheer size, here you'll meet people you can't anywhere else and see interesting places you won't find anywhere else on this planet -- and with that come some pretty wild and crazy facts about the Lone Star State.
Here are ten.