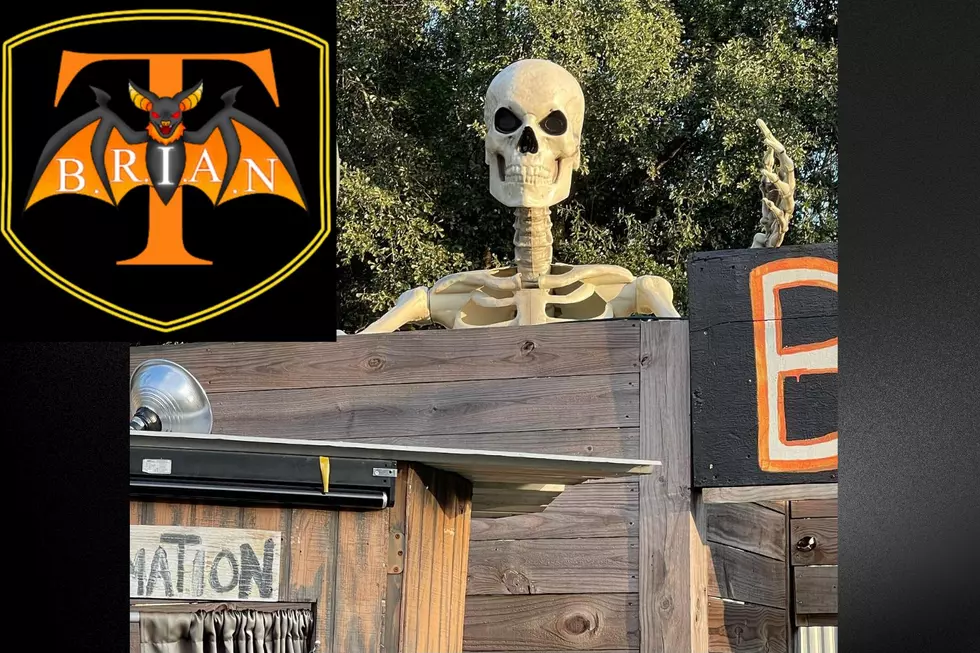 Enroll In This Haunted House In Lufkin, Texas
Total Insanity Hauntpark via Facebook/Canva
The Total Insanity Hauntpark behind the Hudson Volunteer Fire Department at 4711 Ted Trout Drive is excited to bring you something a little different this year. There are three different attractions on the grounds now.
They are completely changing these attractions up and looking to give you a fresh experience this year. For the 2022 Haunt Season, their premiere front-of-house attraction will be quite educational.
When you enter you will enroll in the "B. Right Institute Of Advanced Nowledge" or B.R.I.A.N. It's named in honor of their late General Manager Brian Smith who passed away in 2019. Bryan served many years in the Hudson Volunteer Fire Department and at the Total Insanity Hauntpark.
The Scariest Haunted House In Lufkin, Texas Is In Hudson
After you go through the school, you will still have to make it past the school yard or as they call it the 'Kourtyard of Khaos", and then their new separate hayride attraction -Field tRIP. For that one you will leave the school and go on a separate adventure.
Tickets to the attractions can be purchased separately. $10 for one, $18 for two, and $25 for all three.
There is also a car bash, and you pay by the swing to let out your frustrations. The Insanity Cafe is back this year with snacks and beverages for sale as well.
Total Insanity Hauntpark Is The East Texas Haunted House To See In 2022
There has historically been a lack of haunted houses in this part of East Texas. I like to think it might have something to do with the amount of actual haunted houses in our area.
I mean, why make one when so many already exist, right? This one has a purpose and serves as the primary fundraiser for the Hudson Volunteer Fire Department. It is a great cause, and you will have a scary good time.
The first night is Friday, September 30th. Full dates and times are on the flyer below.
The 8 Most Expensive Halloween Decorations On Amazon
Zoo Boo - A Look Back At The Ellen Trout Zoo in Lufkin, Texas
See if you can find a younger version of yourself at the Zoo Boo in these photos.
Let Loose At Nac Smash N' Paint
Smashing and painting at this new business in Nacogdoches never felt so good.