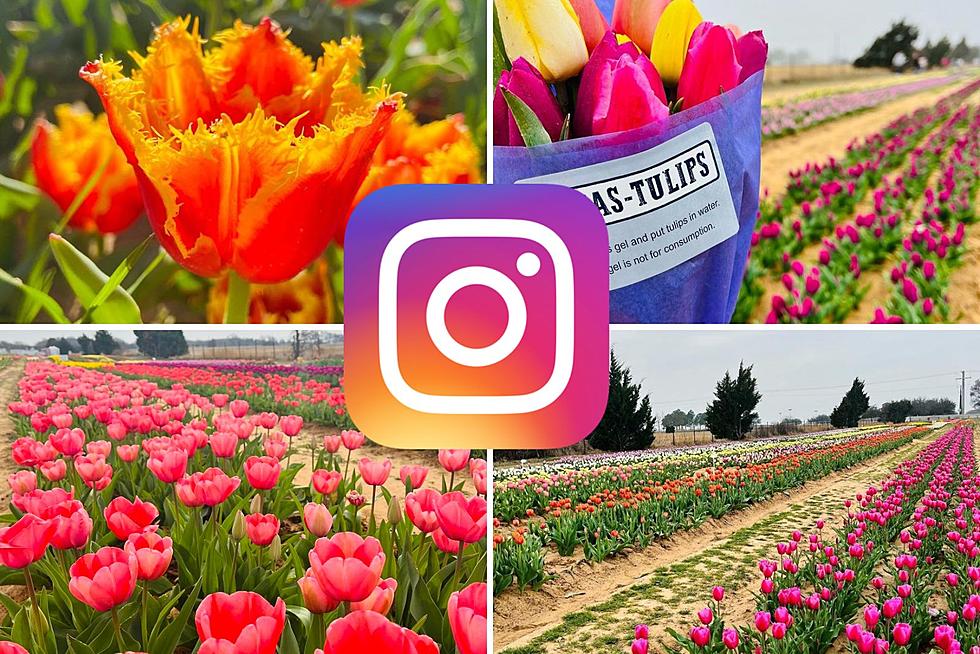 Take A Texas Day Trip And Pick Tulips Today
texas-tulips/facebook/canva
There Is A Tulip Field In Texas
You Can Pick Your Own Tulips
Despite Recent Storms Tulips Are Blooming
If you are looking to set your social media accounts on fire, this is a day trip you can't miss. Imagine if you had pictures and videos like this all over your Instagram.
Fields filled with tulips aren't that far away from Dallas or anywhere in East Texas. Texas Tulips is located in Pilot Point, Texas at 10656 FM 2931.
After all the ice storms and bad weather that have recently moved through the area, the tulips are beautiful and blooming. Texas Tulips is open every day from 10 AM to 8 PM.
Pick Your Own Tulips Near Dallas, Texas
If you are a photographer wanting to take your subject for a shoot in these acres of tulips, you don't even have to make an appointment. The best part about Texas Tulips is you can also pick your own tulips.
Spring break is right around the corner, and these fields of tulips might just be a spot to hit during your travels. It would also be a great option for a day date. Time in the car is perfect for conversation and sharing tastes in music and podcasts.
It costs just 5 dollars per person to get in and tiptoe through the tulips. Plus their prices for tulips didn't get inflated after the pandemic.
It's still just $2.50 per stem, and that includes flower gel and pretty paper. They will even provide you with picking baskets in the field.
There are a few restrictions, including no drones or dogs allowed in the fields. There also aren't any bathrooms, so hit up a nearby Buc-ee's before you head that way.
Look: 10 of The Most Beautiful and Unique Wildflowers That Texas Has To Offer
This Outstanding Day Trip is Worth the Ride to the Catskills