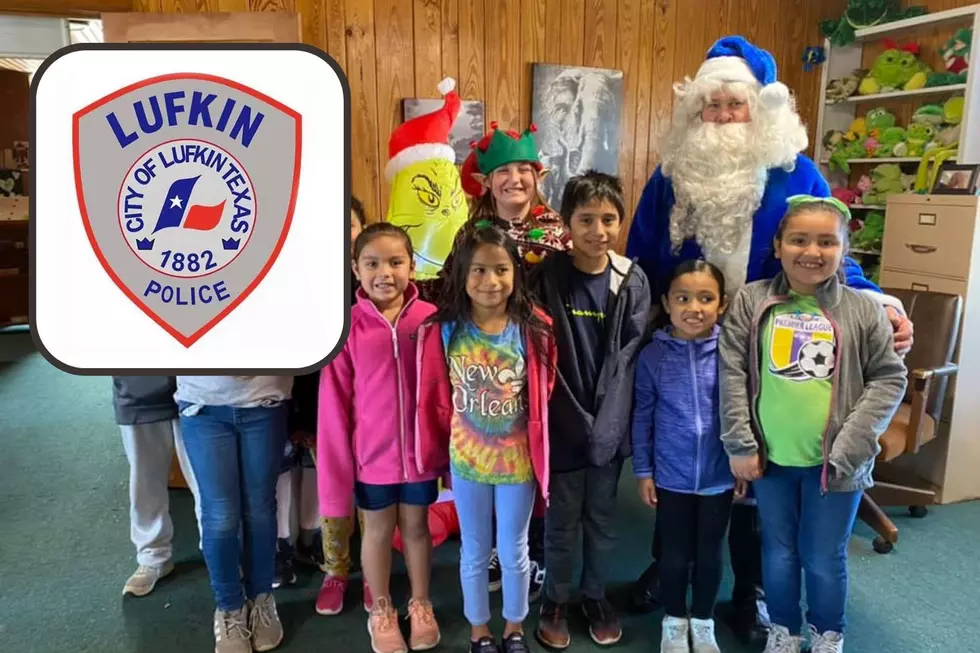 Blue Santa Is Preparing To Return To Lufkin, Texas
LPD via Facebook/Canva
Most of us might only think of Santa as an elf king who is dressed from head to toe in red and white, but the Lufkin Police Department will change all that with its Blue Santa program.
Every year the Blue Santa gets ready for his return to Lufkin with the goal of making Christmas extra special for children of families in need. Blue Santa works through the Lufkin Police Department's own non-profit, LPD Cares.
Like the rest of the Lufkin Police Department, this organization runs like a well-oiled machine. It's a LPD tradition that has been going on for years.
Help The Lufkin Police Department Blue Santa Project
Most of the officers have children of their own, and they see families in need every day. You would think that they just use their own information to find families to help, but they go even further.
They team up with a Lufkin Independent School District counselor to identify kids that would otherwise not get anything for Christmas. Using that data they provide gifts for over 50 children as the funding allows every year.
You can get involved to allow them to help even more families. Just $100 will cover one child for Christmas.
If you or your business would like to adopt an entire family you can donate to the LPD Blue Santa Program with cash or checks payable to LPD Cares. You can drop them off or mail them to the police department at 300 E. Shepherd Ave Lufkin, Texas 75904 or Venmo @lpdcares.
Lufkin, Texas - 10 Year Challenge
The 10-year challenge is getting quite the attention on social media. Let's take a look at how certain areas around Lufkin have changed over the past ten years or so.
The Seven Wonders Of Lufkin
Do these all meet the criteria of a wonder of Lufkin? Decide for yourself.
8 Reasons To Work For The Lufkin Fire Department
There are so many benefits to being a hero in your community.
Last Look At Lufkin Middle School
Before this was Middle School, it was Lufkin High School. Many people have fond memories of their time there. Take a last look before it's gone forever and buy something.
New Lufkin Taco Bell Inside And Out
The new Taco Bell opened up on Timberland Drive in Lufkin and we ran inside for some burritos so come along.