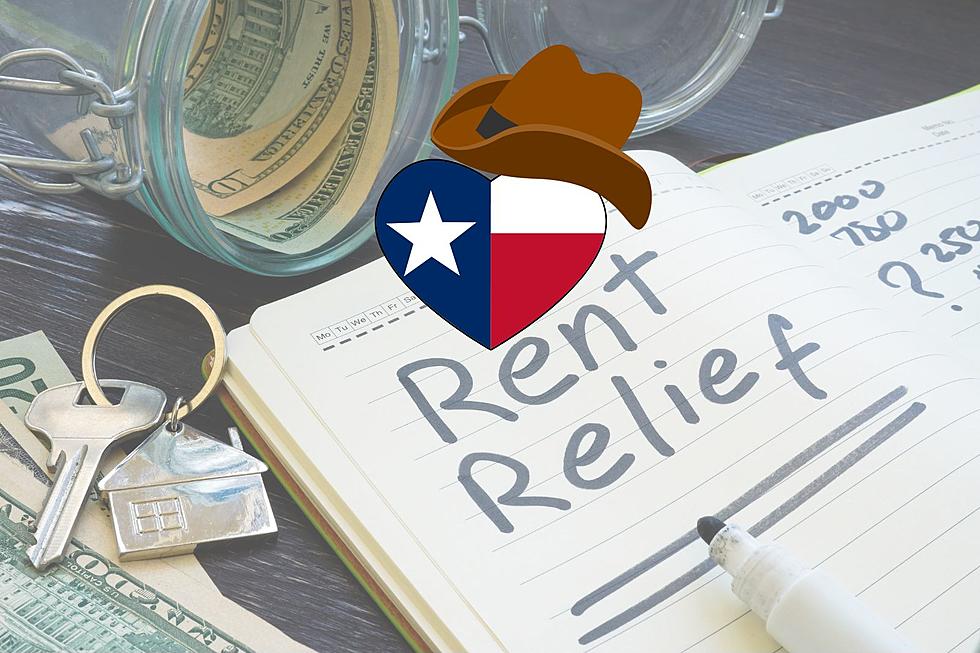 Texas Rental Relief Program Portal Closed Early With 70,000 Applicants
Canva
**Update** 3/16/23 @ 2:30pm - The Texas Rent Relief application portal has closed after 70,000 applications have been submitted.
If you're struggling to pay all the bills and food in the refrigerator know that you are not alone. There are many people that are working hard and still struggling to pay all the bills. Which is why I am excited to share with you some details regarding the Texas Department of Housing and Community Affairs reopening their Texas Rent Relief application portal. 
This portal will be open to Texas residents that are in need of assistance to pay their rent, the applications portal will only be open for a short period of time. The dates that the application portal will be open are from 8:00a.m. on March 14th through 11:59 p.m. on March 28th.  
How Much Rental Assistance Money Will Be Distributed by the State of Texas?
There is currently $96 million dollars in rent relief funds, but with so many people needing assistance the funds will go quickly. Which is why you should not wait, get your application in now if you need assistance with paying rent. Applications can be made over the phone by calling 833-989-7368. 
How Much Assistance Can One Person Receive?
A first-time applicant may be eligible for up to 18 months of assistance for rent and help on utility bills. These payments can be made for current or past due bills. That doesn't mean that you will get 18 months of assistance, but you could, it all starts by getting in your application.  
Just remember if you're needing some help, that doesn't make you a bad person. We've all struggled before; it takes a strong person to stand up and ask for help. 
LOOK: Here are 25 ways you could start saving money today
These money-saving tips—from finding discounts to simple changes to your daily habits—can come in handy whether you have a specific savings goal, want to stash away cash for retirement, or just want to pinch pennies. It's never too late to be more financially savvy. Read on to learn more about how you can start saving now. [
From:
25 ways you could be saving money today
]
20 of the Best Places in Tyler to Save Money on Great Clothes
There's no reason you can't find some awesome new duds at reasonable prices--at least not here in East Texas.